Nadine Champion is a fighter, inside the ring and out. As a martial artist with almost 30 years' experience and an undefeated full contact fighter, Nadine has learnt a lot about inner strength. She has translated the lessons learnt in the ring to academic and professional success: she has even used them in her fight against cancer.
Nadine is one of our keynote speakers, and we know you'll find her just as inspiring as we do!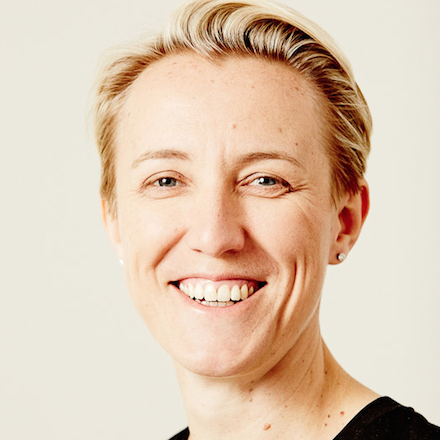 Boasting a gold medal from the World Cup of Martial Arts, Nadine passes on 20 years' worth of unique lessons learnt from her Sensei: World champion fighter Benny 'the Jet' Urquidez.
Her passion and profession is teaching Internal Training, which focuses on strengthening the mind. These lessons have changed her life and seen her positively transform the lives of many others. Nadine believes that success in any area often comes from learning to believe in yourself and trusting your ability to deliver under pressure. As a woman in a male dominated field, Nadine has valuable insights into bringing out the unique strengths of men and women, allowing them to be their best and reach their goals.
Her martial arts background includes Tae Kwon Do, jiu jitsu, pankration (submission fighting), boxing, kickboxing, Thai kickboxing and karate. Nadine is a fully qualified personal fitness trainer and has successfully prepared clients for marathons, ultra-endurance races (North Face 100km) and competitive fighting.
The discipline Nadine instils in her students ensures they successfully achieve their goals, whether that is weight loss, skill development, building external or internal strength and even sparring or becoming a fighter. She holds Titles in both Thai boxing and kickboxing and remains undefeated in all her fighting disciplines.
Nadine is an inspiring speaker with an inspiring story.  She uses her unique "10 seconds of courage" approach to help people find strength in all that they do. As she finished her Sydney TEDx speech a packed Sydney Opera House audience rose to their feet in unison to applaud an outstanding performance from a very natural and gifted communicator.
Watch Nadine's TEDx Sydney talk…