Indira Naidoo is one of Australia's most admired and popular broadcasters. Throughout her career, Indira has hosted and reported for some of the country's more distinguished news and current affair programs including the ABC's Late Edition and as the anchor of SBS TV's award-winning late night news service, World News Tonight.
We are pleased to announce Indira as one of our keynote speakers for the 8 Percent Festival.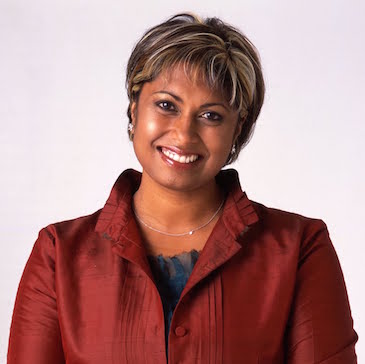 Indira Naidoo was born in Pietermaritzburg, South Africa. She attended high schools in Tasmania, Zimbabwe, and South Australia – where she was school dux.
Indira came to national recognition as a newsreader on SBS and a broadcaster at the ABC. She quickly became one of Australia's most trusted names in journalism and used that recognition to further her passion for social change.
Since 2005, Indira has broadened her work to include communications strategist for CHOICE, and sustainability consultant for the International Trade Centre, based in Geneva. In 2009 she was selected from more than 2000 Australasian applicants to be trained by former US Vice President Al Gore on climate change.
Watch Indira talk about her passion for community gardening: